Clear Creek Canyon
To preface this post, we at P&C will be profiling crags we think are worthwhile for whatever reason. Even though we tout ourselves as sport climbing pansies, we will bring you the best areas we know of for all disciplines of this climbing lifestyle. However, the crag I am featuring in this segment is a sport climbing area, so blow me.
To me crags are broken up in categories that define something like this: 1) Destination areas, places I would basically suffer for on long caffeine and nicotine induced trips trapped in a motor vehicle, train compartment, or aircraft. These places tend to hold significant historical value and high quality lines to boot. Examples, Hueco Tanks, Font, Smith Rocks, The Red, Indian Creek, Frankenjura, Ceuse, etc. 2) The Weekend Excursion, similar to a destination area, but within 4 or 5 automobile hours. Maybe even a new area that seems to be a "hot spot" or a lesser known crag that could be a dark horse personal favorite. Examples for us here in the Front Range, Wild Iris, Black Hills, Puoux, The Poudre, Shelf. 3) The Local Crag, typically these are your go after work, I can't get away this weekend, last ditch effort, training crags. They could be good or they could be bad, but at least it's rock you can climb on and find some marginal benefit to its existence. So, with that, this installment of Crag Exposure speaks of the latter crag category mentioned, at least for me.
Clear Creek Canyon sits just outside Golden, Colorado and slivers up Highway 6 headed for mountains, casinos, and of course, Rock Climbing. At first glance the rock seems friable and chossy, which, it may be, but diamonds in the rough do co-exist with these overbolted brick dumps. For the brief boring historical point, CCC soared in popularity in the late 80's when cocaine, fast cars, and lycra played an integral role in every climbers life. After the bolting ban at the staunchly traditional Eldorado Canyon became effective, CCC was the place that pimpers and crimpers united in a single front to overcome this evil sport climbing discrimination that plagued the Front Range. Names such as Kurt Smith, Alan Nelson, Richard Wright, and Ken Trout paved the way by scouring the roadside cliffs that now make up the CCC.
Today, climbers from all over the front range utilize this Gneiss canyon for weekend jaunts, after school specials, and post work workouts. What attracts me to CCC, besides living two minutes from the mouth of the canyon, is the variety of routes that it offers. Want super steep Rifle simulators? Done. Need to pull your Cobras on and suss out technical masterpieces with Francois Legrand style? No Problem. Salivating for Slopers? We got'em. CCC accommodates most every style, short, long, powerful, sustained, you name it, its there. Now, with a new guidebook published by Sharp End, authored by the elusive and reclusive Darren Mabe, even more people will be combing the crags of CCC. By the way, the book is as good as it gets, one of the best guides on the Front Range.
The Must Do's if you are cruising through and need to stop at CCC (all three or four star routes):
5.8 - 5.9+: Guppy 5.8 (Creekside Crag); Fish and Chips 5.9+ (Creekside Crag); Gneiss Ride 5.9+ (Mission Wall); Lunchmoney 5.9 (Capitalist Crag); First Impressions 5.9 (Little Eiger); Mineral Museum 5.9+ (Crystal Tower, Primo Area).
5.10a - 5.11d: Too! 5.10a (Little Eiger); People's Choice 5.10b (High Wire); Vixen 5.10c (Wall of the 90's); MirthMobile 5.10a (Primo Wall); Reefer Madness 5.11a (Wall of the 90's); Curvaceous 5.11c (Wall of the 90's); River Jam 5.11d (River Wall); Officer Friendly 5.11c (Wall of Justice)
5.12a - Super Hard: Wet Dream 5.12a (Wall of the 90's); Hipster 5.12a (Hipster Crag); Balkan Dirt Diving 5.12a (Sport Wall); Adventure Kayak Trundle 5.12a (River Wall); Quartz Sports 5.12b (Crystal Tower); Slammer 5.12b (Wall of Justice); Sucking My Will to Live 5.12c (Primo Wall); Ten Digit Dialing 5.12c (Wall of the 90's); Ken Tanks 5.12c (The Armory, Primo Area); Anarchitect 5.12d (Anarchy Wall); Sonic Youth 5.13a (New River Wall); Stuffed Wolf 5.13b (High Profile Crag); Interstellar Overdrive 5.13d (Wall of the 90's)
Photos: 1) Brandon Patterson hanging on for the clip, The Desiderata 5.11d (The Bumbling Stock) Photo: Bronco. 2) Bronco Lowering off Sonic Youth, disheveled and defeated. Photo: LucasMarshall
3) Clear Creek Canyon Guidebook Photo: Fred Knapp (Sharp End Publishing).

Share on Facebook

Hooray for Wednesday! Sorry I didn't post this earlier, I usually like to get it up before I leave the house on Wed, but my computer was not cooperating. Alas, you will have to raise your little shot glasses a little later today, but not lower. This week's Whiskey Wednesday Shot goes out to none other than our very own Derek Peavey! To preface this shot with a little history, Derek, Arnold and myself have been working a project in the CCC, off and on, for the past 6 or so months. If you've had any contact with any one of us during this time, then you have most definitely heard about Stuffed Wolf. What can I say? It's like get up and go, no resty rests, pinchpalooza, mono-finger locks, techy feet, steep, intimidating, crazy loveliness. Sitting atop a little perch all by its lonesome is Stuffed Wolf, magnificent shining in the evening light. We have all gone from psyched to scared to frustrated to angry to sad to psyched again. Derek cleaned house yesterday evening however, when he finally walked up to the route and walked up the route. Hitting the crux pinch with style, Derek moved through the next tough moves with ease. Then comes the redpoint crux up high, trying to keep your shit together while making exteremly technical 5.12 moves! He persevered, clipped the chains, and gave a little yell. Psyched!!! Nice work Derek, here's too you and Stuffing wolfs. Cheers!

Share on Facebook
VISIT OUR SPONSOR!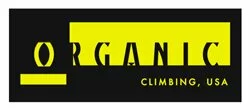 Know a cute girl? Does she climb? P&C wants more CCGOTW. If you are or know a special little lady climber email
[email protected]
with the info! We wanna make you famous
Archives
Our Friends
24 Hours of Horseshoe Hell
Andrew Bisharat
Big Andy Photo
Blog de lucas
Eldorado Outdoor Products
Ethan Pringle
Jer Collins the Great
JK's cryptochild
Joe Kinder
Les Warnock
Lucas Photo
Maury "Zipper-boy" Birdwell
Misty Murphy
Rocktown/Aaron Gibson
s00kreem? huh?
So iLL holds
Sonnie Trotter
Stefka
Western CO Climbing Beta