Jokes and Jokes and Jokes (and a CONTEST!)
4 February 2009
543 views
21 Comments
posted by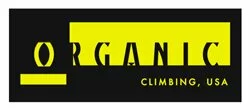 The campfire is a great place for stories, beers, beers and laughs. It's where we all find ourselves trying to regrow the skin on  our tips after a long day of pulling down rocks. Last night was no exception for our crew after the foosball table in the barn at Hueco Rock Ranch long lost it's luster (a.k.a after Rick and his shit-talking lady friend owned us in a quick match). Very quickly the conversation around the fire digressed into joke telling, then the gnarly joke telling, and then we thought maybe we should tell some climber jokes. Unfortunately we only knew a few and began to make them up. With such a small arsenal I thought it might be wise to see what you all have to offer in the way of climbing jokes. I thought CONTEST! whoever can come up with the best climber joke, punch it in to the comments and we'll send you a free Organic chalk bag for all your rock climbing, hand drying and crushing needs. Here are some we came up with just to get you all started:
What's the hardest part about sport climbing?
Telling your parents you're gay
What do Rifle climbers and hookers have in common?
They're both good on their knees
What do climbers and prostitutes have in common?
They both spread their legs and trust the rubber
What's the difference between boulderers and gorillas?
Gorillas have social skills
What do Hugh Hephner and aid climbers have in common?
They both need gear to get up
Alright that's all we got. Make sure and comment your joke to win some free stuff from Organic!