American Apparel
We've had a little running joke lately with a small group of us where we edit some photos and make them fake ads. Sometimes they get pretty funny and we decided to drop a whole batch of them on you. Lots of thanks to Lucas and Andy for some of these. Enjoy. › Keep reading

Share on Facebook
Whiskey Wednesday Props

This week's Whiskey Wednesday Shots go to…
Dave Graham. Okay, okay, most of you may be thinking that Dave gets so much hype he doesn't need anymore, well, bull shit! The reasons I am buying this virtual round for Dave is not because he just put up another V15 in Font, not because he has done a billion 5.14s, but it is because Dave is probably the most psyched climber on the planet! Basically, I just want some of his energy to magically rub off on me. So, here's to SuperDave, keep pimpin (if you click the link above you will see dave sporting the new spring tank by american apparel, now that's what I call pimpin!) and keep crimpin.
Photo: Courtesy of: www.monodedo.com (see the psyche!)

Share on Facebook
Know a cute girl? Does she climb? P&C wants more CCGOTW. If you are or know a special little lady climber email
[email protected]
with the info! We wanna make you famous
VISIT OUR SPONSOR!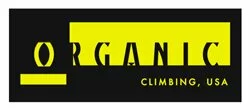 Archives
Our Friends
24 Hours of Horseshoe Hell
Andrew Bisharat
Big Andy Photo
Blog de lucas
Eldorado Outdoor Products
Ethan Pringle
Jer Collins the Great
JK's cryptochild
Joe Kinder
Les Warnock
Lucas Photo
Maury "Zipper-boy" Birdwell
Misty Murphy
Rocktown/Aaron Gibson
s00kreem? huh?
Sonnie Trotter
Stefka
Western CO Climbing Beta