Crag Exposures
Indian Creek The land of splitter.
Shelf Road: Vertical limestone winter wonderland.
The Spot: Where beautiful people pull beautiful problems.
Boulder Canyon: Everything you ever wanted from a granite canyone.
Ten Sleep Canyon: Magical Limestone pocket pulling in Wyoming.
Rifle: The hippest crag on the planet where everyone climbs harder than you.
Eldorado Canyon: A place for true hardmen and women
The Monastery: Steep granity awesomeness
Clear Creek Canyon: 2 words– gneiss.

Share on Facebook
Check out our new Organic contest!
VISIT OUR SPONSOR!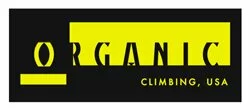 Know a cute girl? Does she climb? P&C wants more CCGOTW. If you are or know a special little lady climber email
[email protected]
with the info! We wanna make you famous
Archives
Our Friends
24 Hours of Horseshoe Hell
Andrew Bisharat
Big Andy Photo
Blog de lucas
Eldorado Outdoor Products
Ethan Pringle
Jer Collins the Great
JK's cryptochild
Joe Kinder
Les Warnock
Lucas Photo
Maury "Zipper-boy" Birdwell
Misty Murphy
Rocktown/Aaron Gibson
s00kreem? huh?
So iLL holds
Sonnie Trotter
Stefka
Western CO Climbing Beta