CCGOTW
Cute Climbing Girls of the Week
Anna Duong: Super Cute NYC teeth love
Gaelin Rosenwak: Catches boys like fish in a barrel.
Jessica McGinley: Irish, Yoga, Hot.
Sarah Orens: Jane Fonda if she bouldered
Kaitlyn Sheehan: Climbing mega cutie
Kira Morris: Axe weilding super Viking
Heather Jagger: Kickballer extremo
Laura Griffiths: crimping climber cutie
Aimee Tetreault: Delaware darling
Kara Caputo: Rap singer, Chain blinger, VIP
Rebeka Hamilton: Good ole Oklahoman
Caroline Treadway: C-note. Fellow contributor. The best of the best.
Amanda Berezowski: Canadian rock crusher

Share on Facebook
Know a cute girl? Does she climb? P&C wants more CCGOTW. If you are or know a special little lady climber email
[email protected]
with the info! We wanna make you famous
VISIT OUR SPONSOR!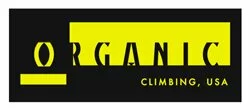 Archives
Our Friends
24 Hours of Horseshoe Hell
Andrew Bisharat
Big Andy Photo
Blog de lucas
Eldorado Outdoor Products
Ethan Pringle
Jer Collins the Great
JK's cryptochild
Joe Kinder
Les Warnock
Lucas Photo
Maury "Zipper-boy" Birdwell
Misty Murphy
Rocktown/Aaron Gibson
s00kreem? huh?
Sonnie Trotter
Stefka
Western CO Climbing Beta