Avid
Some boys from Oklahoma started a clothing company called Avid. I was a little worried at first but after seeing some of the shirts they're bringing to the table I am nothing short of completely psyched to get some of the first batches of tee's they're lifting off the press. It's kind of a bummer right now that you HAVE to be in Oklahoma to get some of these wonderful designs, but very very soon, if I have my facts correct, you'll be able to buy clothes through their website. There's not much else I can say about these boys and their clothes so I'll just show you some samples instead.
Know a cute girl? Does she climb? P&C wants more CCGOTW. If you are or know a special little lady climber email
[email protected]
with the info! We wanna make you famous
VISIT OUR SPONSOR!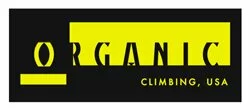 Archives
Our Friends
24 Hours of Horseshoe Hell
Andrew Bisharat
Big Andy Photo
Blog de lucas
Eldorado Outdoor Products
Ethan Pringle
Jer Collins the Great
JK's cryptochild
Joe Kinder
Les Warnock
Lucas Photo
Maury "Zipper-boy" Birdwell
Misty Murphy
Rocktown/Aaron Gibson
s00kreem? huh?
Sonnie Trotter
Stefka
Western CO Climbing Beta