bronco
We have been infrequent in our posting as of late and we are sorry. I would say it's not like us, but it actually is very typical. All the same. Bronco finishes taking his BAR exam today after leaving P&C for nearly a month of studying. We are drinking heavily tonight in his honor, but not just his. I want to salute the warm weather we have been blessed with recently. It's going to make things like the picture to the right more prevelent around your local crags. I also put that picture here because she's A) hot B) climbing and C) I am hoping by posting it you all forgive our terrible lack of commitment to YOU, our readers over the last few weeks. › Keep reading

Share on Facebook
Bronco. He's a crazy bitch. He got a little stir crazy today and went on a concert rampage. He was stopping traffic. No lie this lady pulled up and just watched. awkward. Oh you still don't know what I'm talking about. Click through to see a new side of your second favorite contributor. › Keep reading

Share on Facebook
New England…
Okay folks your dear old boy from Oklahoma, Bronco here, is headed to New England for the next 10 days for some fun in the foliage.  Psyched!  I guess we are hitting Shag crag and Rumney, soooooo, if anyone wants to send out some must do routes up there, I would be happy to get on'em!  I ain't never been to yankee land, so it should be fun.  You can either post a comment here, email me at bron[email protected] or [email protected].  Giddy UP!!!!

Share on Facebook
Poetry Hour
Today I received a wonderfully composed poem who wanted to remain anonymous. I say okay. this poem was just too good to leave unpublished. Check it, and hurry.
› Keep reading

Share on Facebook
24HCR (AGAIN.) and free shit!

So it's no secret that P&Cers are completely irresponsible and completely juvenile so when we teamed up with our new comrades from Patagonia for the 24 Hours of Horseshoe Hell competition things are no different. We knew the comp wasn't for another few days but sometimes you have to man up and start the party early. Sometimes that involves publicly embarrassing fellow contributor bronco with pictures his mother will never be proud of. Click through for shenanigans or don't but it will be your loss.
On another note, if you aren't coming to Arkansas for the festivities shame on you. The P&C party is going to be beyond excellent and the comp the following morning should be ripe with hangovers. In the event that you don't make it be sure to belly up to a bar somewhere and have a shot of whiskey Friday. If you do make sure and take a good picture. The top three best looking pictures including debauchery and over consumption will win P&C shot glasses. So get after it! Drink hard and climb harder! (oh and don't forget the excellent pictures after the jump) › Keep reading

Share on Facebook
Party Party Party!

So I know Bronco touched on this for Whiskey Wednesday, but I thought I'd reiterate some key things. We are going to 24 Hours of Horseshoe Hell. We are hosting a party Friday night of the event. It's a Whiskey Wednesday party! As you can see from the photo on the right we got shot glasses for the event with our namesake on them. We are celebrating in true WW style with beer and whiskey shots for all those with hairy enough chests to participate. Be there or be square. Click "MORE!" to see what Limit and Bronco look like with Whiskey Face

Share on Facebook
VISIT OUR SPONSOR!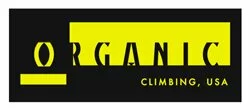 Know a cute girl? Does she climb? P&C wants more CCGOTW. If you are or know a special little lady climber email
[email protected]
with the info! We wanna make you famous
Archives
Our Friends
24 Hours of Horseshoe Hell
Andrew Bisharat
Big Andy Photo
Blog de lucas
Climbing Narc
Eldorado Outdoor Products
Ethan Pringle
Jer Collins the Great
JK's cryptochild
Joe Kinder
Katie Brown
Les Warnock
Lucas Photo
Maury "Zipper-boy" Birdwell
Misty Murphy
Prana
Rocktown/Aaron Gibson
s00kreem? huh?
So iLL holds
Sonnie Trotter
Stefka
Upskill Climbing
Western CO Climbing Beta