Vanessa Compton
We have been infrequent in our posting as of late and we are sorry. I would say it's not like us, but it actually is very typical. All the same. Bronco finishes taking his BAR exam today after leaving P&C for nearly a month of studying. We are drinking heavily tonight in his honor, but not just his. I want to salute the warm weather we have been blessed with recently. It's going to make things like the picture to the right more prevelent around your local crags. I also put that picture here because she's A) hot B) climbing and C) I am hoping by posting it you all forgive our terrible lack of commitment to YOU, our readers over the last few weeks. › Keep reading

Share on Facebook
Like super hot women that are really friggin cool? So do we, that's why we celebrate Vanessa Compton as our P&C Woman of the Year. This teacher by day, creative artist and rock climbing crusher by all other times of day or night, has been a fixture on the front range scene for some time. However, come this summer, she hits the road with a vengeance, guard your projects because she WILL hike them. We chose Vanessa as our Woman of the Year because she embodies everything that is cool to us.
Interview: Adam Peters (Bronco)
Photos: Caroline Treadway (C-Note) and Vanessa Compton

Share on Facebook
Mini Pimpers and Crimpers Unite
Tribute to the 11 middle and high school kids that I spent this last week with. For those of you that don't know, the Watershed School in Boulder is the hippest escuela out there. I was privileged enough to help teach a week long intensive on Rock climbing this week with the lovely Vanessa Compton.
What other school have you heard of that lets its kids ditch the normal curriculum for a week to figure out what this thing called rock climbing means? After going over some basics on Monday morning we have been climbing everyday this week! The students got to visit three crags in Boulder Canyon, the Boulder Rock Club, and North Table Mountain here in Golden. Our mini pimpers and crimpers were awesome and definitely reminded me of how crazy psyched I was when I first started climbing. Here's to Austin, Andy, Miranda, Zoe, Emmy, Eva, Sean, Simon, Jordan, Peter, and Taya. Not that they are going to read this blog b/c often times it lives in the land of PG-13 and beyond, but you guys were great!
Pic: Vanessa on Empire of the Fenceless.

Share on Facebook
VISIT OUR SPONSOR!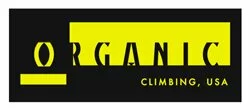 Know a cute girl? Does she climb? P&C wants more CCGOTW. If you are or know a special little lady climber email
[email protected]
with the info! We wanna make you famous
Archives
Our Friends
24 Hours of Horseshoe Hell
Andrew Bisharat
Big Andy Photo
Blog de lucas
Climbing Narc
Eldorado Outdoor Products
Ethan Pringle
Jer Collins the Great
JK's cryptochild
Joe Kinder
Katie Brown
Les Warnock
Lucas Photo
Maury "Zipper-boy" Birdwell
Misty Murphy
Prana
Rocktown/Aaron Gibson
s00kreem? huh?
So iLL holds
Sonnie Trotter
Stefka
Upskill Climbing
Western CO Climbing Beta