Moab
Coffee shops come and go. Nothing really distinguishes one from the other. Honestly, what do you need? Fancy Italian Espresso machine, check; young tattooed girl with a nose piercing taking your money, check; pastries, check; some indie bull shit playing in the background, check; wi-fi, check; awful pre-made microwavable burritos, check; and some strange "art" on the wall that I could have drawn with my big toe. Rarely do you stumble across something different and actually cool. › Keep reading

Share on Facebook
Steph Davis is one radical lady. She has certainly been there and done that. From climbing desert towers to jumping off them to Patagonia alpine to Yosemite big walls she has had a sticky little hand in each and every pot of climbing joy. Her life is one to be envied for sure. With a book out and a climbing resume that stretches well beyond the length of most, this lady certainly deserves some attention. She took some time out to answer some questions for P&C the other day while she was house ridden with some kind of sickness that only served to give her a bad case of cabin fever.
Interview by Wig (Andrew Tower)
Pictures provided by Steph Davis › Keep reading

Share on Facebook
Know a cute girl? Does she climb? P&C wants more CCGOTW. If you are or know a special little lady climber email
[email protected]
with the info! We wanna make you famous
VISIT OUR SPONSOR!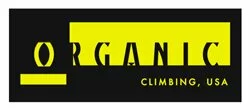 Archives
Our Friends
24 Hours of Horseshoe Hell
Andrew Bisharat
Big Andy Photo
Blog de lucas
Climbing Narc
Eldorado Outdoor Products
Ethan Pringle
Jer Collins the Great
JK's cryptochild
Joe Kinder
Katie Brown
Les Warnock
Lucas Photo
Maury "Zipper-boy" Birdwell
Misty Murphy
Prana
Rocktown/Aaron Gibson
s00kreem? huh?
So iLL holds
Sonnie Trotter
Stefka
Upskill Climbing
Western CO Climbing Beta