patagonia
Steph Davis is one radical lady. She has certainly been there and done that. From climbing desert towers to jumping off them to Patagonia alpine to Yosemite big walls she has had a sticky little hand in each and every pot of climbing joy. Her life is one to be envied for sure. With a book out and a climbing resume that stretches well beyond the length of most, this lady certainly deserves some attention. She took some time out to answer some questions for P&C the other day while she was house ridden with some kind of sickness that only served to give her a bad case of cabin fever.
Interview by Wig (Andrew Tower)
Pictures provided by Steph Davis › Keep reading

C-Note got to sit down and take a few photos with Timmy a while ago and I had the pleasure of doing a "fucking extemporaneous IM interview"(as he so eloquently put it) with him not too long after. Click through for the goods. › Keep reading
VISIT OUR SPONSOR!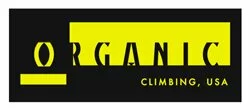 Archives
Our Friends
24 Hours of Horseshoe Hell
Big Andy Photo
Blog de lucas
Eldorado Outdoor Products
Ethan Pringle
Jer Collins the Great
JK's cryptochild
Joe Kinder
Les Warnock
Lucas Photo
Maury "Zipper-boy" Birdwell
Misty Murphy
Rocktown/Aaron Gibson
s00kreem? huh?
Sonnie Trotter
Stefka
Western CO Climbing Beta