posted by wig
Alright everyone it's time again for another super duper P&C mega competition.
New Years is awesome. You drink a lot of champagne (or sparkling wine…), you stay up later, sometimes you get to kiss strangers because that's what you're supposed to do at midnight. Shit I watched Limit kiss TWO girls at midnight one time. I'm still not sure how he pulled that off actually. Anyway, this contest has nothing to do with photos, captioning them, or sending them to us. Instead, I want you all to leave a comment with one New Year's resolution that  has something to do with climbing (if it doesn't… well i don't really care), but the best Resolution is going to get a free chalk bag from Organic so make that shit good. Contest ends when the new year is here.
Have a great holiday.
P&C's Resolutions:
Wig: 1 Whiskey Wednesday special every Wednesday. No excuses.
Bronco: Ghost ride my whip through Rifle.
Limit: "Belay" Lauren Lee.
C-Note: To get Kanye West to belay me on my project–which is a secret 5.14 in a secret location where we will climb…secretly.

Share on Facebook
20 Comments to New Years Contest
Leave a comment
VISIT OUR SPONSOR!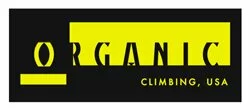 Know a cute girl? Does she climb? P&C wants more CCGOTW. If you are or know a special little lady climber email
[email protected]
with the info! We wanna make you famous
Archives
Our Friends
24 Hours of Horseshoe Hell
Andrew Bisharat
Big Andy Photo
Blog de lucas
Climbing Narc
Eldorado Outdoor Products
Ethan Pringle
Jer Collins the Great
JK's cryptochild
Joe Kinder
Katie Brown
Les Warnock
Lucas Photo
Maury "Zipper-boy" Birdwell
Misty Murphy
Prana
Rocktown/Aaron Gibson
s00kreem? huh?
So iLL holds
Sonnie Trotter
Stefka
Upskill Climbing
Western CO Climbing Beta