posted by bronco
Well folks, if you want to know where it all starts and ends for the P&C crew, the Sundowner Saloon is it!  If you ever wanted to know where our Whiskey Wednesday tributes were inspired by, well look no further than the Downer.  It all started a couple summers back on a typical Wednesday night when Wig and I were looking for a watering hole post climbing day.  We stumbled in to a little basement dive bar on Pearl St. that we later realized was known as the "Scumdowner" to many locals.  We didn't care, we fell deeply in love with this bar.  Wig saddled up to the bar and asked if they were running a special for the night, that moment changed our lives forever.  Whiskey Wednesday emerged, $3 for a shot of whiskey and a mug of PBR.  Holy Shit!  We've never looked back since.  For $9 most normal people can get seriously buzzed and start your night off right, Wig, he gets immaculately intoxicated!
That summer we never missed a WW from day one until Wig finished his internship at Rock&Ice, which was in Carbondale, 3 hours away.  Yes, that's right, he drove in every Wed just for WW.  So, the tradition was born.  We still get drunk on Wednesdays, although not always at the downer, but we hold it close to our hearts while our beverages are in our hands.
Since those early days we have taken many of you to WW at the Downer.  You liked it.  We want to take the rest of you, so come visit us.  And if you happen to be in Boulder on a Wednesday night around 9 and you find yourself bored and looking for a fun and stimulating time pop into the Downer, most likely we will be there.  Here's how to get there:  Get yourself to the Pearl St. Strip.  Get yourself between the N/S streets Broadway and 13th.  Look on the South side of the strip for a stairway leading to Awesometown (aka Sundowner Saloon), close to 13th Street.  Walk down the stairs, enter, order us a round and look towards the dart board, that's where we be!  Until that time, we will be holding it down at the Sundowner.  Peace.

Share on Facebook
2 Comments to Shit We Like: Sundowner Saloon
yo man, whats happening. I am wondering if i can have a copy of that photo you took of me at the primo wall drinking sake, and let me know if you guys need any photo's. Have you guys asked Alex Puccio for a interview? I got lots of seductive photo's of her.

wader on December 19th, 2008

Maybe you should delete that last comment, that was uncalled for and was the wine speaking. word

wader on December 19th, 2008
Leave a comment
VISIT OUR SPONSOR!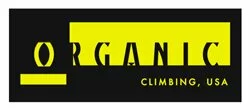 Know a cute girl? Does she climb? P&C wants more CCGOTW. If you are or know a special little lady climber email
[email protected]
with the info! We wanna make you famous
Archives
Our Friends
24 Hours of Horseshoe Hell
Andrew Bisharat
Big Andy Photo
Blog de lucas
Climbing Narc
Eldorado Outdoor Products
Ethan Pringle
Jer Collins the Great
JK's cryptochild
Joe Kinder
Katie Brown
Les Warnock
Lucas Photo
Maury "Zipper-boy" Birdwell
Misty Murphy
Prana
Rocktown/Aaron Gibson
s00kreem? huh?
So iLL holds
Sonnie Trotter
Stefka
Upskill Climbing
Western CO Climbing Beta