posted by wig
Another Organic contest is coming to a close. The jokes were pretty alright. I was impressed. I laughed a little bit even.
The joke I thought was the best though was leinosaurs.
"How is a wicked sloper problem like the hottest babe on the block?
Once you finally get your hands on her, you realize you can't hold on for long; meanwhile, your friends have lined up for a turn, just waiting for you to get chucked like the last guy, no matter how heartbroken you might be about it."
I don't care if he may have borrowed it from DPM or not. It reminded me of something a friend told me the other day about dating in the climbing community.
"Wig, in the climbing community you never lose your girlfriend, you just lose your turn."
FML.
Leino. Send me your address so I can hook you up!

Share on Facebook
6 Comments to Contest Winner
Leave a comment
VISIT OUR SPONSOR!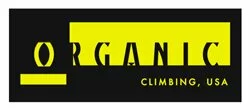 Know a cute girl? Does she climb? P&C wants more CCGOTW. If you are or know a special little lady climber email
[email protected]
with the info! We wanna make you famous
Archives
Our Friends
24 Hours of Horseshoe Hell
Andrew Bisharat
Big Andy Photo
Blog de lucas
Climbing Narc
Eldorado Outdoor Products
Ethan Pringle
Jer Collins the Great
JK's cryptochild
Joe Kinder
Katie Brown
Les Warnock
Lucas Photo
Maury "Zipper-boy" Birdwell
Misty Murphy
Prana
Rocktown/Aaron Gibson
s00kreem? huh?
So iLL holds
Sonnie Trotter
Stefka
Upskill Climbing
Western CO Climbing Beta