posted by wig
Will Stanhope is a name you might know if you're lucky or a name you won't know if you're an poor fool. He's just a down to earth Canadian that silently crushes along as he travels about the world. He has a super pleasent demeanor and just absolutely owns the things he sets his sights on. Which is why he's getting WW honors this week. He just made one of the more proud ascents I've ever heard of in the single pitch trad realm. Will spent two days trying to climb Eric Decaria's  Musta' Been High (5.13+ R/X) on the Rincon Wall in Eldo. He sent on his fifth go of the second on the route after only one clean top rope ascent and one massive whipper on his first lead attempt. He also joined the small club of ascents sans knee pad which while I don't really
give a shit whether you use a knee pad or not, you can hardly disagree that not using a knee pad is slightly more bitchin' than doing it with one. Proud either way of course, but slightly more bitchin'.
Raise your glasses to Will tonight and salute a great ascent by one hella rad guy.
Read more abouut the ascent on this blog this blog and this blog (Will's new site)

Share on Facebook
Leave a comment
Check out our new Organic contest!
VISIT OUR SPONSOR!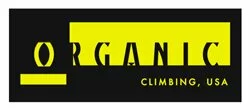 Know a cute girl? Does she climb? P&C wants more CCGOTW. If you are or know a special little lady climber email
[email protected]
with the info! We wanna make you famous
Archives
Our Friends
24 Hours of Horseshoe Hell
Andrew Bisharat
Big Andy Photo
Blog de lucas
Eldorado Outdoor Products
Ethan Pringle
Jer Collins the Great
JK's cryptochild
Joe Kinder
Les Warnock
Lucas Photo
Maury "Zipper-boy" Birdwell
Misty Murphy
Rocktown/Aaron Gibson
s00kreem? huh?
So iLL holds
Sonnie Trotter
Stefka
Western CO Climbing Beta