posted by wig
Our homies are out in the great rock gardens of the southern hemisphere. They are romping around, climbing rocks and waiting out rain and instead of posting over and over again about all their exploits, acheivements and failures I decided to post a link to their blog so you can keep up with them yourself. So go check out Cedar Wright, Sean Leary, Renan Ozturk, Sender Films, and Tim Kemple and their blog Verticalcarnival.blogspot.com to keep up with our totally hood friends grindin it out in Patagonia.

Share on Facebook
3 Comments to Patagonia.
don't forget about jer!
http://www.jercollins.com/writing

furry on February 17th, 2009

jeaaaalouuuusss. i'm in the Adirondacks, WOO EPIC! (not.)

gina jean on February 20th, 2009
Leave a comment
VISIT OUR SPONSOR!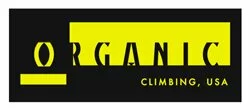 Know a cute girl? Does she climb? P&C wants more CCGOTW. If you are or know a special little lady climber email
[email protected]
with the info! We wanna make you famous
Archives
Our Friends
24 Hours of Horseshoe Hell
Andrew Bisharat
Big Andy Photo
Blog de lucas
Climbing Narc
Eldorado Outdoor Products
Ethan Pringle
Jer Collins the Great
JK's cryptochild
Joe Kinder
Katie Brown
Les Warnock
Lucas Photo
Maury "Zipper-boy" Birdwell
Misty Murphy
Prana
Rocktown/Aaron Gibson
s00kreem? huh?
So iLL holds
Sonnie Trotter
Stefka
Upskill Climbing
Western CO Climbing Beta