posted by limit
According to Eric Horst, HIT training with get you stronger than a Mutherfucking teenage mutant gym rat juicing roids. According to me, HIT training is about as boring as watching all five hours of Gone With The Wind with your best friend's fat cousin. However, wanting to get some of that teenage mutant power for myself without destroying the rest of my dwindling brain cells from boredom, I developed a revolutionary new twist on the HIT workout.
In a standard HIT workout, you climb 10 to 15 reps on holds that are exactly the same and exactly the same distance apart. You do this for 6 different grip positions: open hand, pinch, full crimp, half crimp, and two finger pockets for pinkey and ring, and index and pointer fingers. You do two sets of each grip with three minutes rest between all sets. Sounds pretty boring doesn't it? It it doesn't, this website of actuary jokes is probably your homepage.
Wanting to make this workout more palatable, I decided to employ a strategy that lots of people use to get through situations they can't stand (seeing the inlaws, corporate mixers, job interviews). Get DRUNK.
What you need: First, find yourself a partner. In my book, drinking alone is fine. Climbing alone is fine. But if you're doing both at once by yourself, that's pathetic. Next, score yourself a bottle or case of your favorite intoxicating beverage. If you're poor like me, that'll be something like Kentucky Deluxe. Now all you need is a training wall. If you're nifty at disguising alcohol to look like Gatorade, this will be your local gym. If you're both an idiot and a pussy, this will be your rich friend's home woody.
The Rules: This works basically like HORSE. Whoever goes first picks ONE move. They must repeat this move up and down 10 times(see, this is the whole idea of system training is to target a single muscle group). The second person tries to follow. If they fail, they take a shot. It will be obvious who wins. Trust me.
That's it folks. Despite what you previously thought, you CAN get strong and get faded at the same time. And you thought training was boring. HA!! All that alcohol might destroy your brain cells, but at least it won't be from boredem.
P.S. The real motivation for this new training routine was to train for the Avery Beer challenge next summer.

Share on Facebook
3 Comments to Training With Limit: HIT Training P&C Style
looks like I'm out of luck, because I'm not good at making booze look like Gatorade, nor am I good at pretending I'm not drunk. & I don't know any rich kids with woodies at home - so looks like this new & improved HIT workout isn't going to work for me, sadly, 'cause it seems like so much fun.

gina jean on January 26th, 2009

Vodka + OJ + Gatorade bottle=a very fun time at the gym. Plus, vodka is the no tell liquor. Or at least that's what a gym teacher once told me.

limit on January 26th, 2009

I never knew HIT training meant hitting the bottle and then, hitting yourself in the face with it. Guess I've been doing it right all along. I always love discovering that my most natural propensities toward cynical debauchery are correct.

AB on January 26th, 2009
Leave a comment
Know a cute girl? Does she climb? P&C wants more CCGOTW. If you are or know a special little lady climber email
[email protected]
with the info! We wanna make you famous
VISIT OUR SPONSOR!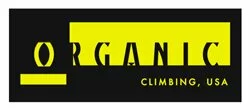 Archives
Our Friends
24 Hours of Horseshoe Hell
Andrew Bisharat
Big Andy Photo
Blog de lucas
Eldorado Outdoor Products
Ethan Pringle
Jer Collins the Great
JK's cryptochild
Joe Kinder
Les Warnock
Lucas Photo
Maury "Zipper-boy" Birdwell
Misty Murphy
Rocktown/Aaron Gibson
s00kreem? huh?
Sonnie Trotter
Stefka
Western CO Climbing Beta