Alex Johnson
If you don't live under a rock then you probably know that the U.S. Bouldering Championships were this past weekend at the Spot gym in Boulder. If you paid any attention at all you know Daniel Woods and Alex Johnson crushed hard enough to clench the titles. Their accomplishments are worthy enough to drink to tonight  except for the fact that neither one of them are old enough to buy their own alcohol. › Keep reading

Share on Facebook
World Cup winners Kilian Fischhuber (AUT) and Alex Johnson (US)
The 2008 Teva Mountain Games hosted the Bouldering World Cup this past weekend in Vail, Colorado. Thousands of athletes and spectators converged on the Disney-esque mountain town, including kayakers, mountain bikers and climbers. Mad props to the 6 men and women who battled it out in finals. Austrian Kilian Fischhuber won the men's, red-headed Italian Gabriele Moroni landed in second and Paul Robinson—U.S., slid into third. Daniel Woods placed fifth and Ty Landman, for Great Britain, sixth.  Alex Johnson (US) won the women's, Katharina Saurwein (AUT) came in second, and the favored Anna Stohr (AUT) placed third. Impressive efforts by Tiffany Hensley (US) 4th and Alex Puccio (US) 6th. Usual suspects Angie Payne, Chris Sharma and David Lama didn't make finals. Honestly, it was super inspiring to see so many strong climbers try so hard. A palpable "I get paid by my country to climb" vibe accompanied the typical chalkbag throwing, wall kicking and screaming. And to top it all off I had a blast partying with the Euros and doing the worm with DW—yep, the worm.
MC Timmy O'Neill
Tiffany Hensley (US) and Paul Robinson (US)
Daniel Woods (US)
Anna Stohr (AUT) and Alex Puccio (US)
Chris Sharma, Ty Landman, Kilian Fischhuber. Ty, Gabri and Kilian.
David Lama (AUT) and Paul Robinson (US)

Share on Facebook
Gravity Brawl 2008

I am feeling particularly resentful of this sometimes unrelenting city today. It's loud. Between the subways, cabs, straphangers, tourists and vagrants I find myself frowning a lot. Especially while it pisses rain outside. Tomorrow should be beautiful, however. 
It is not tomorrow yet, though, so i searched a little and remembered why I like where I live at le
ast a little bit. 
I drove to New Jersey this last weekend for the 2008 Mammut Gravity Brawl. 
I got to watch Matt Bosley, Kevin Jorgeson and Rob D'Anastasio and others duke it out in the finals with la femmes Alex Johnson, Paige Claassen and other hard pulling women sorting out their differences via colorful plastic blobs and techno music. 
It was a spectacle to be sure. The lights. The people. The energy (ugh please forgive me but it's true). It all came together to bring me a little piece of climbing love. I remembered why I fell in love with this sport and why I continue in poverty to keep at it.
Here are some photos fro
m the event. They are by no means excellent photos at all, rather just some of what went on. Shit I don't even know all these guys names which may be even bette. They were climbing and got me psyched. 
Enjoy and keep climbing. 
(click the pics for larger versions) (edit: ugh. more pics coming. technical difficulties.)

Share on Facebook
Check out our new Organic contest!
VISIT OUR SPONSOR!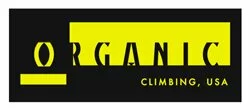 Know a cute girl? Does she climb? P&C wants more CCGOTW. If you are or know a special little lady climber email
[email protected]
with the info! We wanna make you famous
Archives
Our Friends
24 Hours of Horseshoe Hell
Andrew Bisharat
Big Andy Photo
Blog de lucas
Eldorado Outdoor Products
Ethan Pringle
Jer Collins the Great
JK's cryptochild
Joe Kinder
Les Warnock
Lucas Photo
Maury "Zipper-boy" Birdwell
Misty Murphy
Rocktown/Aaron Gibson
s00kreem? huh?
So iLL holds
Sonnie Trotter
Stefka
Western CO Climbing Beta