emily harrington
Emily Harrington is a total bad ass. She climbs hard inside and out. She's a comp killin, climbing dynamo and will simply not stop crushing. We did get her to sit down and give us some answers about her life, what she's doing, and how she might or might not want to be an assassin for the CIA.
Interview by Andrew Tower (Wig)
Photos by Caroline Treadway (C-Note)
Let's start with basics. Where are you from? How old are you? How long have you lived in boulder?
I am 22 years old, I was born in Boulder and I still live here (but we moved to Kansas City when I was 2 for a year). › Keep reading

Share on Facebook
Know a cute girl? Does she climb? P&C wants more CCGOTW. If you are or know a special little lady climber email
[email protected]
with the info! We wanna make you famous
VISIT OUR SPONSOR!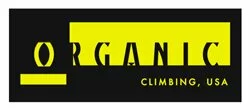 Archives
Our Friends
24 Hours of Horseshoe Hell
Andrew Bisharat
Big Andy Photo
Blog de lucas
Eldorado Outdoor Products
Ethan Pringle
Jer Collins the Great
JK's cryptochild
Joe Kinder
Les Warnock
Lucas Photo
Maury "Zipper-boy" Birdwell
Misty Murphy
Rocktown/Aaron Gibson
s00kreem? huh?
Sonnie Trotter
Stefka
Western CO Climbing Beta