McDonalds
Canon City, America, home to Ortega's (best New Mexican Food outside New Mexico), Colorado's largest Penitentiary (known as the Alcatraz of the Rockies), and Shelf Road rock climbing!  Probably Colorado's best, most expansive face climbing area, Shelf Road hosts hundreds and hundreds of routes with a little something for everyone.  Experience the Vertical Beach this winter, jump for more info on Shelf…
Free Shit Friday #2 (update)
Was this one too hard for you little sissies?
The answers were all in wikipedia for goodness sakes.
I'm disappointed in all of my Oklahoma brethren. Very disappointed.
The correct answers by Angie from a mysterious Derek Peavey email address…
1.End of oct. 07
2.Dick and mac macdonald, San Bernardino, Ca 1940
3.Two all beef patties/special sause/letuce/cheese/pickles
/onions/on a sesame seed bun.
4.Ronald Mcdonald and he started the Ronald mcdonald house charities.

Now technically the last answer was incorrect but I realize now that maybe not all the McDonald's have the plaque I'm thinking of, so I'm letting this one slide as they probably have this plaque as well.

This is the one I was thinking of:
But whatever I don't care. This week's winner is "angie" or Derek Peavey. Or someone. who knows. Tune in next friday for a better prize.
whoo.
Free Shit Friday #2

Last week Lucas Marshall took home the prize in a hurry. He made everyone else look incredibly dumb. Let's hope this is not the case this week.
This week Free Shit Friday is brought to you all by McDonald's. I have a gift certificate for this weeks winner.
The rules are the same as last week. The first person to send in the CORRECT answers to [email protected] will receive both my respect (maybe) and the gift certificate.
Okay so here we go.
1. What date did the McRib's Farewell Tour III begin?
2. By who, where and when was the first McDonald's opened?
3. How does the big mac jingle go?
4. In many McDonald's there is a plaque near the registers. Who is on this plaque and what did he do?
Okay, I think that's it for this week. Enjoy. Good Luck.
Include your address if you think you're a winner so I can mail you yet another highly coveted prize.
VISIT OUR SPONSOR!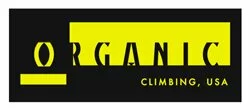 Archives
Our Friends
24 Hours of Horseshoe Hell
Big Andy Photo
Blog de lucas
Eldorado Outdoor Products
Ethan Pringle
Jer Collins the Great
JK's cryptochild
Joe Kinder
Les Warnock
Lucas Photo
Maury "Zipper-boy" Birdwell
Misty Murphy
Rocktown/Aaron Gibson
s00kreem? huh?
Sonnie Trotter
Stefka
Western CO Climbing Beta