Oklahoma
So in conjunction with the article that our friends at Rock and Ice ran about our homestate (okie dab to DR and crew) I decided to give your little peepers something to drool over for a few hours. That and we are slowly going crazy over here because the snow just keeps dropping all over our precious little rocks making it impopssible to climb and since we don't do that silly shit with axes and spiky shoes, this will have to do. Enjoy the gallery of Oklahoma goodness. › Keep reading
IMPORTANT
Mike Hankins, an Oklahoma local, fell soloing in Eldo. He's in ICU in Denver. Thoughts, prayers, all that would be great.

News story about it.
Mountain project thread.
Mike is a kick ass guy so please support him.
there is not actually more.

This week's shout out shots of virtual sourmash are raised in the direction of our very own brother, friend and favorite asshole, Sean Dosset! This Irish bouldering dynamo has been kicking ass and taking names as of late. Sean's domain seems to be endless by establishing FA's throughout the state of Oklahoma. Give him giant granite boulders, limestone caves, or sandstone bluffs he'll crush!
A highlight for Seany boy this past season has been a longterm FA project at the base of Lost Dome in the Wichita Mountains of our very own Oklahoma. Although the problem had a short term name of The Angry Inch, or The Inch as it affectionately was known, I don't know if Sean has officially named the thing. Whatever, the problem is SICK and clocks in somewhere around V10! That's hard patrons, real hard. Our hero here kept plugging away despite being full time student, full time boyfriend, part time model, and part time dragon slayer.
Sean holds a special place in our life, so much that we seem to cheers him about one in five, which these days, is a lot of cheersing. So we raise our glasses to the one and only Sean Dossett for having infinite psyche to push the standards of Oklahoma bouldering and for graduating university last weekend, finally! Move your ass out here brahoni. Cheers Sean!
Photos: Sean in Joe's Valley Doing Work on Feels Like Grit V8. Photo: Bronco.
Sean and JonP acting perfectly homosexual on the hood of Sean's whip, yes that was really his hood
Oklahoma Land Run
Today I'm raising a beer to Oklahoma (much like I do most days I suppose) because on this day in 1889 around 50,000 people lined up, waited for the gunshot and rode into Oklahoma and began claiming their new land in the land run.
So have a drink in honor of our state today, and read this NYT article from 1889 about the land run. Learn some history. Notable quote from the article:

"The other day Chief Deputy Ensley discovered a barrel of beer on the platform of the station at Norman, and he destroyed it in the presence and to the infinite disgust of dozens of thirsty travelers."
VISIT OUR SPONSOR!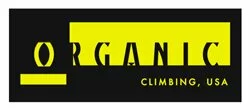 Archives
Our Friends
24 Hours of Horseshoe Hell
Big Andy Photo
Blog de lucas
Eldorado Outdoor Products
Ethan Pringle
Jer Collins the Great
JK's cryptochild
Joe Kinder
Les Warnock
Lucas Photo
Maury "Zipper-boy" Birdwell
Misty Murphy
Rocktown/Aaron Gibson
s00kreem? huh?
Sonnie Trotter
Stefka
Western CO Climbing Beta