posted by wig

You've seen Peter Mortimer's films. I assure you that you liked them. I know because they were great films. Well he's about to drop another one for us. It's called Sharp End. I sat down at watched the trailer a few nights ago and I thought SHIT. This is going to be awesome. Some completely legit shredding of the gnargnar.
Anyway I got to sit down and chat with Pete about the new film, his love of scary shit and whatever other nonsense I could think to ask him. Interview, tons of pictures and Sharp End movie trailer after the jump.
Peter Mortimer
All photos by Caroline Treadway (C-Note)


Tell me a little about Sharp End your newest little project.
We started with the concept of tying into the sharp end – going for it, putting yourself in the situation where you are laying it on the line for the fleeting moment of glory. But really what we're interested in is people doing dangerous shit for basically no reward except your own ego and if you do it in front of a girl maybe getting laid. So the film is an investigation of the people who do the craziest, stupidest most badass shit in the climbing world. We have some insane footage. It covers everything from hard trad to headpoints to highball boulders to alpine style first ascents to free soloing to freebase, etc. It's definitely our most rambunctious film yet.
That sounds fucking excellent!
I think its gonna be badass, we've captures some crazy stupid shit.
I can't imagine. Do you get nervous filming stuff like that? I mean I remember watching Return to Sender and seeing Renan solo Lighting Bolt Cracks does that not just make you squirm.
Shooting soloing is fully hairball, and aside from the fact that I am completely drawn to it I wouldn't do it. I'm not drawn to it as a climber, I mean, I am but I solo like 5.7 on a good day. For Sharp End we shot St
eph Davis soloing on the Diamond and soloing and base-jumping off of Castleton. She is climbing solid 5.10 and 11 cracks, just totally locked in.
Right, I remember hearing about this a while ago Bronco went up with Steph to the Diamond and then he found out like 2 weeks later she had soloed it with you and he was like well fuck me sideways, I was used for reconnaissance.
Used and abused.
I also remember hearing a little Eldo filming happening.
Yeah we've been shooting a bunch of the new stuff in Eldo. That's where I learned to climb and it's still my favorite placed to punt around so I try to shoot there as much as possible. There's been some good energy on a few of the hard headpoints and trad lines this year.
I've heard rumors. How did you come upon the sharp end theme, do you conceptualize before hand get some ideas together or just start filming whatever is going on and go with it? I mean is headpointing hot right now or is doing scary shit going to be hot when you finish this film?
This one is conceptualized. We brainstormed lots of ideas, etc, but then we were like what are we really interested in? What is the coolest shit to watch? Well, it's the dangerous stuff, the stuff that really means something when you do it. Stuff that's not just an athletic accomplishment, but that rocks your entire soul and forced you to look at why you do this shit. I mean that's really what climbing is about right?
Absolutely. So did everyone make it out alive and (mostly) unscathed from this last one? Are there any good horror stories?
Alive? Yes. Unscathed. No. Lots of falls, bruises, crushed egos. We did a trip to the Czech Republic with some of the most badass trad climbers in the world, and there you have to place knots and you can't use chalk and it was wonderful to watch these titans cry like little babies. They also did some rad sending, but they did their fair share of crying, whining and excuse making.
Segal a part of that crew? I feel like he just mentioned that.

Peter Mortimer: Yeah, Segal was there. He was awesome to have on the trip because he –well, I think he admits it – got his ass kicked there a bit (he also sent some rad climbs), but he really looked at himself and said damn I have a lot to learn and I want to master runout off widths and on sighting with no chalk and no idea where I'm going. He had a great attitude that was really inspiring. Keep in mind Segal did the first ascent of what I believe is one of the hardest natural lines in the world [Iron Monkey], which is still unrepeated. Matt Wilder was just working on it and he didn't send and he's been sending everything. Sonnie came through and ran up everything but didn't send it. It's the real deal. I did watch Daniel Woods top rope on it and he could do the move pretty quickly but he wasn't into the gear side of it
What's the most inspiring climbing you've filmed or been apart of filming?
Peter Mortimer: Hmm that's a tough one let me think for a second. It's always the last thing I've been doing. Watching Chris DWS in Mallorca was amazing. He was so in his element there. Is that the most inspiring? I don't know…
Speaking of Chris, what was harder, hanging off the side of a cliff for countless hours while he lobbed off the hardest DWS in the world or y our hardest gear redpoint?
My hardest gear redpoint for sure. Shooting is easy. It's fun. It's all about just being in position and capturing these amazing feats. Redpointing hard gear routes is fucking tough.
Agreed. Who's been the most pleasant climber to work with?
Honestly everyone is cool to work with. I've become really good friends with a lot of the climbers through filming them. I feel really lucky that way. People stay at our place when they come through. They drop by the office to look at footage. I feel like I am part of a cool community and I feel really lucky like that. My girlfriend and parents are always like, god you have so many cool friends and I say yeah it's because I film climbers. I love the Yosemite Monkeys and I love the Colorado trad guys. Renan Ozturk is probably the coolest most inspiring person you could meet.
How much of the time are you on the road?
Comes and goes. We did two months in Europe this spring then back here editing since June. I'm flying to the Eiger on Wednesday for the final shot of Sharp End, but otherwise around a bit these days.
So when does Sharp End premier? Reel Rock Tour?
September 10th is the world premier in Boulder, but there are actually a couple showings before that in Vancouver and Squamish. Then we are doing like 100 shows around the world this year.
That is killer.
Yeah, we are psyched.
Is there anything else you'd like P&C's readers to know?
Yes. But it'll have to wait for the next round. I still have lots of spraying to do.
TRAILER: I had trouble loading the video click here for the trailer on Pete's site



Share on Facebook
Leave a comment
Check out our new Organic contest!
VISIT OUR SPONSOR!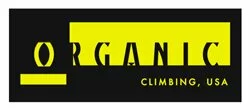 Know a cute girl? Does she climb? P&C wants more CCGOTW. If you are or know a special little lady climber email
[email protected]
with the info! We wanna make you famous
Archives
Our Friends
24 Hours of Horseshoe Hell
Andrew Bisharat
Big Andy Photo
Blog de lucas
Eldorado Outdoor Products
Ethan Pringle
Jer Collins the Great
JK's cryptochild
Joe Kinder
Les Warnock
Lucas Photo
Maury "Zipper-boy" Birdwell
Misty Murphy
Rocktown/Aaron Gibson
s00kreem? huh?
So iLL holds
Sonnie Trotter
Stefka
Western CO Climbing Beta