posted by wig
In the cold concrete world of Manhattan there isn't much that satisfies climbers. I mean sure you can go to Central Park and piddle around on the little pebbles they call boulders, but to what end? I never got that much satisfaction from projecting routes with names like Sweat of the Rapist and turning down crack heads that ask questions like "So you're climbing these rocks? You smoke rocks too?" Never the less there is one shining beacon in the grey mess of buildings, so like a mouse in a maze trying to find cheese I'd navigate my way a few days a week to Manhattan Plaza Health Club to get my fix with a rowdy bunch of New Yorkers likeminded enough to care about one thing: climbing.
The climbing gym is located inside the Health Club on the corner of 43rd st. and 10th avenue. It's a short walk from Time Square so it's accessable by nearly any subway you feel like taking. Though a
little on the small side, the bouldering is unrivaled in NYC and you don't have to pay your life savings to get in like some other gyms. They have a top rope room that admittedly are like super high-ball boulder problems with ropes (but still worth it to climb). In the bouldering room is the steepest lead wall I've ever seen with long sustained (and fun) sport climbs.
The staff is probably the coolest bunch of climbing idiots you ever met too. Soon as I arrived in NYC they took me under their wing and taught me the intricate ways of being a climber in the big scary city. They have excellent route setters and a good variety of grades no matter what kind of climber you might be.
There are plenty of good eats near the gym as well. Between Landsdown (best burgers after the
wonderful comps MPHC put on), dollar slice pizza (self explanitory), Rudy's (free hot dogs with pitcher purchases), and Happy family lunch specials you'll never go hungry in between sessions.
If you're not a douche, hit up the staff for good drinking nights and weekend climbing. They might climb circles around you but at least you'll get a proper tour. When you're in the city for vacation or anything be sure to hit up the gym and tell them Pimpin' and Crimpin' sent you. They might just give you a little off the day pass.
For more info go to their websites:
Myspace
MPHC.com
All photos provided by Joshua Pestka

Share on Facebook
3 Comments to Shit We Like: MPHC
Yeh 'Sweat of the Rapist' has really got put you off … You guys serious about that one?!

Lil' Pete on January 5th, 2009

Where else can you go even if you wanted to?

f on February 2nd, 2009

[...] didn't know where to go. Next time I'm in The City, I'll be at MPHC—thanks to pimpinandcrimpin. [...]

Manhattan? Want to go Bouldering? MPHC, via PimpinandCrimpin.com | elephant journal on February 6th, 2009
Leave a comment
VISIT OUR SPONSOR!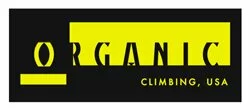 Know a cute girl? Does she climb? P&C wants more CCGOTW. If you are or know a special little lady climber email
[email protected]
with the info! We wanna make you famous
Archives
Our Friends
24 Hours of Horseshoe Hell
Andrew Bisharat
Big Andy Photo
Blog de lucas
Climbing Narc
Eldorado Outdoor Products
Ethan Pringle
Jer Collins the Great
JK's cryptochild
Joe Kinder
Katie Brown
Les Warnock
Lucas Photo
Maury "Zipper-boy" Birdwell
Misty Murphy
Prana
Rocktown/Aaron Gibson
s00kreem? huh?
So iLL holds
Sonnie Trotter
Stefka
Upskill Climbing
Western CO Climbing Beta