posted by bronco
It's that time of year folks, the time of year where our little climbing community heads for warmer weather and tortillas.  That's right, Hueco Tanks!  Hueco Tanks sits conveniently outside the border-metropolis of El Paso, Texas, where the tequila flows like wine and perfect sunny days of bouldering in the Park are near Utopia like.  If you're taking the time to spend the season down in Hueco, then you know how boring camp food can be night in and night out.  Well, you're in luck, you may want to treat yourself to a little bit of Southwestern cuisine at a local favorite, El Rancho Escondido…This little bit of heaven serves up some of the best Mexican food around, not to mention Mexican libations.  After a long day of of burning your tips and bleeding your muscles dry of power, nothing soothes the body like a plate of Chicken Enchiladas, a Negra Modelo, and a shot of Sauza Hornitos Repasado.
Sometimes this happens at El Rancho.  I was there on a recent trip with some Oklahomies when we met up with one of our favorite ladies, Vanessa Compton.  After a day of crushing on East Mountain our little tour ventured out to El Rancho for the above mentioned nourishment.  A few drinks were ordered between the eight of us, okay, a lot of drinks were ordered, a lot of food and then maybe some more drinks.  After we had filled our bellies with deliciousness, we cordially asked for our check.  Our waitress informed us that our bill was taken care of by a mythical man of extreme hospitality.  We were psyched to say the least.
So, the moral of the story is eat at El Rancho Esconido for bueno comida and you may just get your tab picked up by an angel in a cowboy hat and pencil thin mustache, but probably not.  Ole!  Oh yeah, ask for Donna, the best waitress on the planet.

Share on Facebook
3 Comments to Shit We Like: El Rancho Escondido
Tab paid off by an unknown man?! Did you wake up with a scar, you'd forgotten you had across your kidneys or a rather bloated, painful ass hole?…

Lil' Pete on January 10th, 2009

did he tell you that you had 'really strong thighs' too?

Tomb on January 11th, 2009

did you wake up with the phrase "thanks for the rusty trombone" stenciled on your chest?

andy c on January 14th, 2009
Leave a comment
Check out our new Organic contest!
VISIT OUR SPONSOR!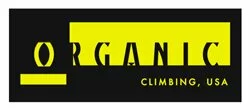 Know a cute girl? Does she climb? P&C wants more CCGOTW. If you are or know a special little lady climber email
[email protected]
with the info! We wanna make you famous
Archives
Our Friends
24 Hours of Horseshoe Hell
Andrew Bisharat
Big Andy Photo
Blog de lucas
Eldorado Outdoor Products
Ethan Pringle
Jer Collins the Great
JK's cryptochild
Joe Kinder
Les Warnock
Lucas Photo
Maury "Zipper-boy" Birdwell
Misty Murphy
Rocktown/Aaron Gibson
s00kreem? huh?
So iLL holds
Sonnie Trotter
Stefka
Western CO Climbing Beta