posted by bronco
Okay Okay, you may be thinking that the Francois Legrand award has something to do with impeccable footwork or competition prowess, but in fact the Francios Legrand award is going to neither.  Let me tell you a little story to preface the donning of this award…Francois Legrand, as many of you know, was a lethal competitor on the world circuit back in the day.  After a number of years, it seems that he developed into quite an arrogant bastard.  The story goes like this.  Francios was a a comp with a friend of ours.  The comp organizers had provided the competitors with a free lunch, a sandwich.  Nice, a little snacky snack to tide over the little plastic pulling warriors.  As the little sandwich girl wheeled around to frenchy she handed him his sandwich and turned to leave.  As she stepped away Francois interrupted her by asking for another sandwich, which she replied that competitors were only allowed one sandwich each.  The following exchange occurred:
Francois:  "Do you know who I am?"
Sandwich girl: "No."
Francios:  "My name is Francois Legrand, and I will have two sandwiches!"
So, we feel that the Francois Legrand award should go to the person with the the highest expectation of entitlement and a real general douche baginess.   
This year's award and the first annual Francois Legrand award goes to:  Adam Taylor!  Congrats Adam you are the biggest douche bag of the year!  Thanks for being a complete whinny ass bitch and smashing hangers on 50 Words in the Red.

Share on Facebook
10 Comments to The Francios Legrand Award
Leave a comment
Check out our new Organic contest!
VISIT OUR SPONSOR!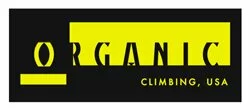 Know a cute girl? Does she climb? P&C wants more CCGOTW. If you are or know a special little lady climber email
[email protected]
with the info! We wanna make you famous
Archives
Our Friends
24 Hours of Horseshoe Hell
Andrew Bisharat
Big Andy Photo
Blog de lucas
Eldorado Outdoor Products
Ethan Pringle
Jer Collins the Great
JK's cryptochild
Joe Kinder
Les Warnock
Lucas Photo
Maury "Zipper-boy" Birdwell
Misty Murphy
Rocktown/Aaron Gibson
s00kreem? huh?
So iLL holds
Sonnie Trotter
Stefka
Western CO Climbing Beta