ego
Belaying for a sport climber is a big responsibility. It is something you should consider carefully before committing to it. Unfortunately, just like parenthood, the responsibility sneaks up on a lot of belayers who just aren't quite ready for the emotional stress involved. Any belayer out there will tell you that sport climbers can be irritable (especially if not fed organic almond butter four times per day), selfish, and cranky. When their position on 8a.nu is threatened, they can get bitchy and sometimes downright mean. Sometimes they start kicking, screaming and throwing things, just like a baby. And sometimes you just want to shake your sport climber and say "just chill the fuck out you childish littler bitch."
But NEVER SHAKE A SPORT CLIMBER!
Success and Superstition
Last week bronco told you that I've been doing a lot routes that we consider hard. My recent ticklist is impressive to me because it's been swelling with routes that have felt really hard for a long time, and suddenly I'm sending them all at once and they feel relatively easy (in the big picture though, my recent ticks aren't impressive at all. There are lots of climbers who piss the routes I'm doing). This has been a lot fun. It's fun mostly because my friends are jealous. (At least I like to think so because I usually feel jealous of them.) I've had that fleeting bit of glory every sport climber yearns for. If you don't yearn, well, you're not as fucked up as I am. › Keep reading
Know a cute girl? Does she climb? P&C wants more CCGOTW. If you are or know a special little lady climber email
[email protected]
with the info! We wanna make you famous
VISIT OUR SPONSOR!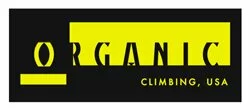 Archives
Our Friends
24 Hours of Horseshoe Hell
Andrew Bisharat
Big Andy Photo
Blog de lucas
Eldorado Outdoor Products
Ethan Pringle
Jer Collins the Great
JK's cryptochild
Joe Kinder
Les Warnock
Lucas Photo
Maury "Zipper-boy" Birdwell
Misty Murphy
Rocktown/Aaron Gibson
s00kreem? huh?
Sonnie Trotter
Stefka
Western CO Climbing Beta