electrocute
At first I was going to give the WW to the Alpinist (which, if you haven't heard, has closed shop). That was until I read this thread on Mountainproject and realized that I love to hate the people who love to love Alpinist. Then I was going to give it to Alex Puccio for the shit she's been crushing. But a minute ago, I realized that today is Wig's birthday. How often do you get a birthday on a Whiskey Wednesday?!  And since Wig was THE guy who got the crew PSYCHED about the Sundowner and the WW, I had to pay him due tribute.
All I have to say about Wig is that he is simultaneously the most irresponsible and charismatic person I've ever met. The guy has talked me into doing more dumb shit than anybody I know. He talked me into leading S-wall, which is 5.9, 220 feet, and 3 bolts. Jesus. He's also talked me into doing things with my money(usually the Casino) I usually wouldn't dream of. Allow me to illustrate.

Share on Facebook
Check out our new Organic contest!
VISIT OUR SPONSOR!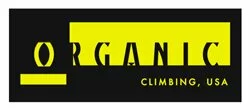 Know a cute girl? Does she climb? P&C wants more CCGOTW. If you are or know a special little lady climber email
[email protected]
with the info! We wanna make you famous
Archives
Our Friends
24 Hours of Horseshoe Hell
Andrew Bisharat
Big Andy Photo
Blog de lucas
Eldorado Outdoor Products
Ethan Pringle
Jer Collins the Great
JK's cryptochild
Joe Kinder
Les Warnock
Lucas Photo
Maury "Zipper-boy" Birdwell
Misty Murphy
Rocktown/Aaron Gibson
s00kreem? huh?
So iLL holds
Sonnie Trotter
Stefka
Western CO Climbing Beta