posted by bronco
Breakfast is the most important meal of the day, so the saying goes.  I completely agree.  I like all types of breakfast foods, pastries, cereal (hot and cold), and traditional eggs and shit.  However, coming from the grand land of Oklahoma I have had my fair share of greasy spoon breakfast dining experiences.  Our home state boasts the biggest population of Chicken Friend Steak and Eggs diners in the world, so we are somewhat of aficionados at eating what I like to call "Man Breakfast." 
It is no coincedence then that Oklahoma's neighboring state, Arkansas, has similar standards for breakfast dining.  No better place to experience such regal dining accomadations than the one and only Ozark Cafe located in Jasper, Arkansas.  We here at P&C are intimately connected with this little slice of Buffalo Mtn. culture.  Seeing as we eat here exclusively while climbing in and around various Arkansas climbing destinations.  Here's some tips if you are unfamiliar with greasy spoon ordering etiquette:
Professional greasy spoon eater advice tips:
#1:  Biscuits and Gravy Bitches!  I know most of you Yankee East Coasters have never laid eyes on this delicate southern treat, but trust me on this one, order it!
#2:  Order a Pork product with your breakfast, Bacon, Ham, or Sausage are the perfect complement to your meal. 
#3:  A No-brainer really, Coffee.  It is refillable here at the Ozark, so drink up and get buzzed.
Some of you may be worried that such a heavy breakfast will contradict your attempt at sending for the rest of the day, au contraire!  You have to harness the power of the grease, eat that shit, digest, nap, smoke, then climb, or rather crush!
So, for all those that may find themselves at any of the following awesome Arkansas climbing areas: Sam's Throne, Cave Creek, Horseshoe Canyon Ranch, and an other secret local spots, make sure you stop in at Jasper and sample the regional cuisine of the Ozarks.
1 Comment to Shit We Like: Ozark Cafe
Werd.

___ is more. on December 19th, 2008
Leave a comment
VISIT OUR SPONSOR!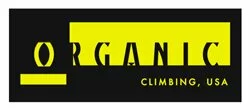 Archives
Our Friends
24 Hours of Horseshoe Hell
Big Andy Photo
Blog de lucas
Eldorado Outdoor Products
Ethan Pringle
Jer Collins the Great
JK's cryptochild
Joe Kinder
Les Warnock
Lucas Photo
Maury "Zipper-boy" Birdwell
Misty Murphy
Rocktown/Aaron Gibson
s00kreem? huh?
Sonnie Trotter
Stefka
Western CO Climbing Beta