posted by wig
I'll avoid all the blabber about the current economic situation since A) I don't understand it, and B) I don't really care. I just know it is apparently making money hard to come by. Since I do know at least that much about it I decided it was time to make a Cooking With Wig for the economically stressed climbers of the world who may need some ideas to help save money on little things like food. Use this recipe whenever you're feeling pressed for cash. It's guaranteed to save you money and fill you up.
Step 1: Go buy all of this
Look at all these great ingredients! Make sure you have a little extra. They are super cheap and what if your friends want some of your delicious new meal. You have to be prepared.

Step 2: Heat this up in the frying pan
You have to let it simmer for quite some time. It's kind of a slow cook sort of thing. You can tell it's done when it starts smelling delicious. Just look at that hot steam cooking action!

Step 3: Put it on a plate and eat that shit up!
Eat it on up. If you made it correctly you'll be able to taste the myriad of flavor this dish has to offer. Just because it's cheap doesn't mean it has to taste like crap! Make sure to make enough for your roommates. Remember it's super healthy too so you won't gain any weight!

Step 4: Enjoy.
Sit back pour yourself a glass of whiskey and enjoy a fine meal by yourself or with friends. Once you've saved enough money eating this, you can finally move off your friends couch and into a home of your own.

(Actually it's probably smarter just to steal your roommates food and get a job. You bum.)

Share on Facebook
2 Comments to Cooking With Wig: Economic Crisis Edition
dat effin' shit looks delicious!

mike on January 21st, 2009

I was enjoying the array of hats in the photos. This totally reminded me of Hook. You 'amazing meal' is just like me 'moving to Golden' this weekend — sad and unsatisfying.

Lucass on January 21st, 2009
Leave a comment
Know a cute girl? Does she climb? P&C wants more CCGOTW. If you are or know a special little lady climber email
[email protected]
with the info! We wanna make you famous
VISIT OUR SPONSOR!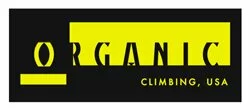 Archives
Our Friends
24 Hours of Horseshoe Hell
Andrew Bisharat
Big Andy Photo
Blog de lucas
Eldorado Outdoor Products
Ethan Pringle
Jer Collins the Great
JK's cryptochild
Joe Kinder
Les Warnock
Lucas Photo
Maury "Zipper-boy" Birdwell
Misty Murphy
Rocktown/Aaron Gibson
s00kreem? huh?
Sonnie Trotter
Stefka
Western CO Climbing Beta