posted by wig
I NEVER thought I'd say that The North Face made shit I liked, but I am. I remember working in a gear shop in college and making fun of every last sorority girl that bought a Denali fleece. I knew they made other stuff and they had bad ass athletes on their climbing roster, but that stigma stuck with me until very recently. I've had the opportunity to climb and drink with a few of TNF's elite and after closer inspection found out The North Face is making some seriously rad urbanite clothing for the rock warriors that want to have a little steeze.
Here are a few things I yanked off their site just to prove to you that they have some rad shit coming out. Check it out or something.

Share on Facebook
10 Comments to Shit We Like: TNF
Leave a comment
Know a cute girl? Does she climb? P&C wants more CCGOTW. If you are or know a special little lady climber email
[email protected]
with the info! We wanna make you famous
VISIT OUR SPONSOR!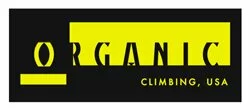 Archives
Our Friends
24 Hours of Horseshoe Hell
Andrew Bisharat
Big Andy Photo
Blog de lucas
Eldorado Outdoor Products
Ethan Pringle
Jer Collins the Great
JK's cryptochild
Joe Kinder
Les Warnock
Lucas Photo
Maury "Zipper-boy" Birdwell
Misty Murphy
Rocktown/Aaron Gibson
s00kreem? huh?
Sonnie Trotter
Stefka
Western CO Climbing Beta