posted by bronco
Rock Climbers are blowing up right now! This Whiskey Wednesday is a general salute to everyone out there pushing your limits whether it's 5.9 or 5.14+. If you haven't heard about the Jumbo Love (5.15b) going down, then you have been living in a hole! However, check the jump for even more rad sends… If you've been to Rifle in the past couple months, chances are you've seen the Bauhaus posse. Dave Graham, Joe Kinder, and Daniel Woods have been kicking it in RMP and crushing. All three have now redpointed Girl Talk (14c) which could be Rifle's hardest route. Dave and Joe set their sites on Kryptonite out at the Fortress. To date, Dave has sent and Joe is said to be close. You can check the progress on joekindkid.com, Good Luck! What else? Crazy town Cobra Crack sees three repeats by Ethan Pringle, Nicolas Favresse, and Matt Segal! Oh, Sharma decides to go out and repeat Kinder's Golden Direct (5.14d).
Blah Blah… This is sounding too easy for these guys. Damn, seeing this shit go down gets me psyched, especially since I just put my draws on a new project! Ladies and Gentlemen, raise your Whiskey glasses to those pushing it, if that's you, then treat yourself to a sourmash beverage and say "Damn, I am awesome!" Happy Wednesday folks!.
Photo: climbing.com joe Kinder on Golden Direct (5.14d)
Leave a comment
VISIT OUR SPONSOR!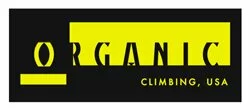 Archives
Our Friends
24 Hours of Horseshoe Hell
Big Andy Photo
Blog de lucas
Eldorado Outdoor Products
Ethan Pringle
Jer Collins the Great
JK's cryptochild
Joe Kinder
Lucas Photo
Maury "Zipper-boy" Birdwell
Misty Murphy
Rocktown/Aaron Gibson
s00kreem? huh?
Sonnie Trotter
Stefka
Western CO Climbing Beta